SWIMMING POOL PAINTING
Complete spa and swimming pool painting
Your swimming pool or spa pool can last indefinitely if it's treated right and looked after. The Pool Man will come to your place anywhere in Auckland, assess your pool, give some free advice and a free quote for a pool repaint. We'll complete the job quickly, effectively and affordably.
We'll have your concrete swimming or spa pool looking great
We can repair and paint any new or existing concrete pool. As part of the process we will repair all structural issues including leaks, expansion joints and crack repairs.
We specialise in Auckland school pool repaints. You'll be amazed at how good we can get your swimming pool or spa looking.
Have a look at our Photo Gallery to check out some of the fabulous Auckland pools we've worked on.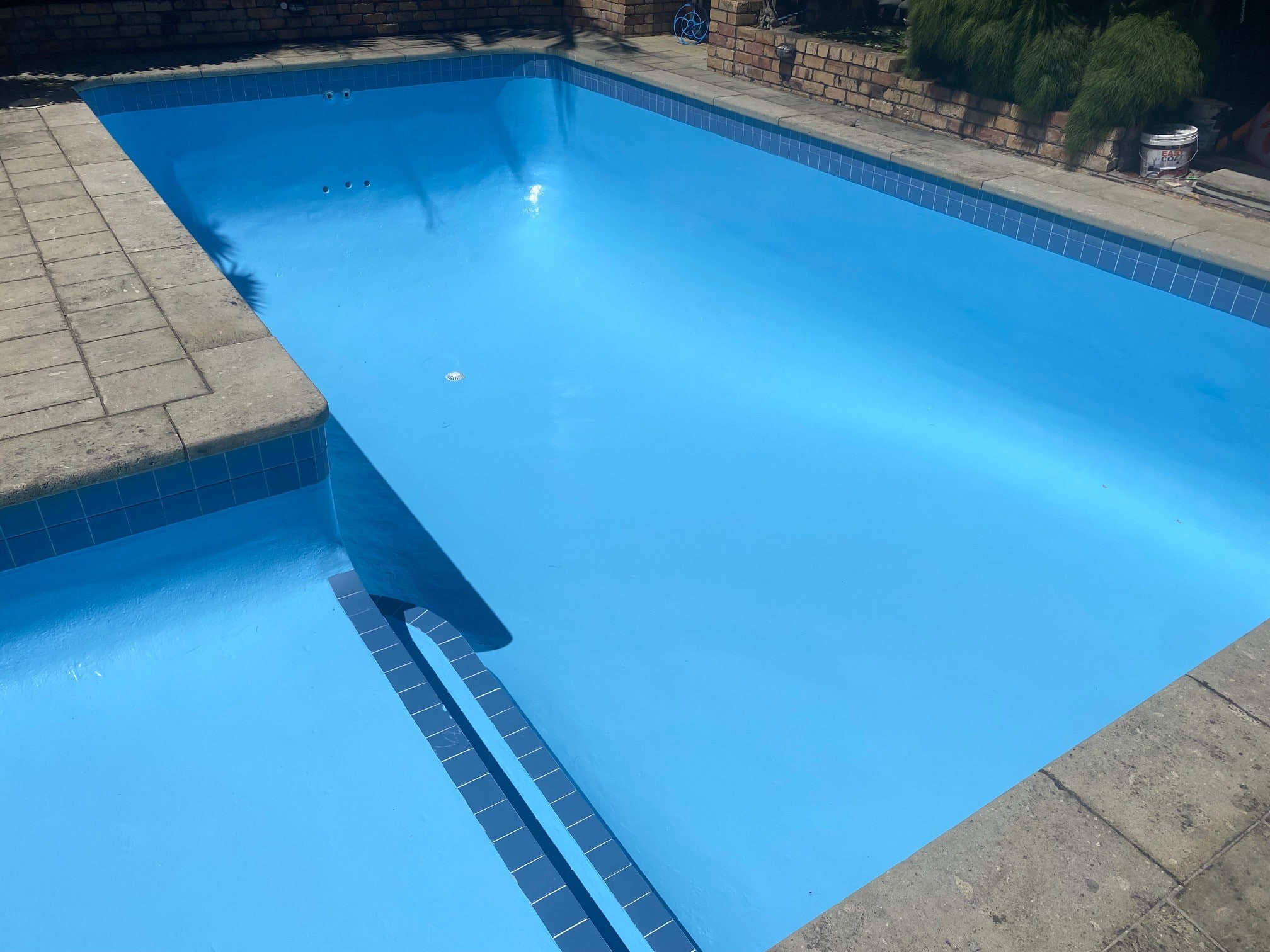 Swimming pool and spa pool repainting
Give your old pool a makeover and transform it so it looks like new.
It could be time to give your swimming pool or spa pool a spruce up. We are experienced pool painters and can repaint your concrete pool so that it looks like new:
concrete swimming pool painting
concrete spa pool painting
new and existing pool painting
swimming pool leak and crack repair service
equipment repairs and upgrades
The weather window for repainting pools is small so make sure you contact us today to book for a repaint next summer.
Swimming pool and spa pool equipment upgrades
It's easier to maintain your equipment than to replace it or repair it, however, should your pool equipment need replacing, we install and supply a range of pool equipment and products throughout Auckland, including:
complete swimming pool and spa pool filtration systems,
pool skimmers,
spa pool and swimming pool pump systems including all pipe work equipment
pool heaters / pool heat pumps
All equipment comes with the appropriate advice and recommendations for optimal use.