Swimming Pool Products
The Pool Man provides pool cleaning and maintenance services throughout Auckland. We also supply, install, and service most major brands of swimming pool equipment and accessories, including:
Pool pumps, filters and heaters | Pool cleaning equipment and chemicals | Pool supplies and features
If you need to upgrade your pool equipment, we stock an extensive range of brands and models to cater to your every need. Give us a call – our experienced team of pool technicians can advise you on the best swimming pool equipment for your situation and install it for you.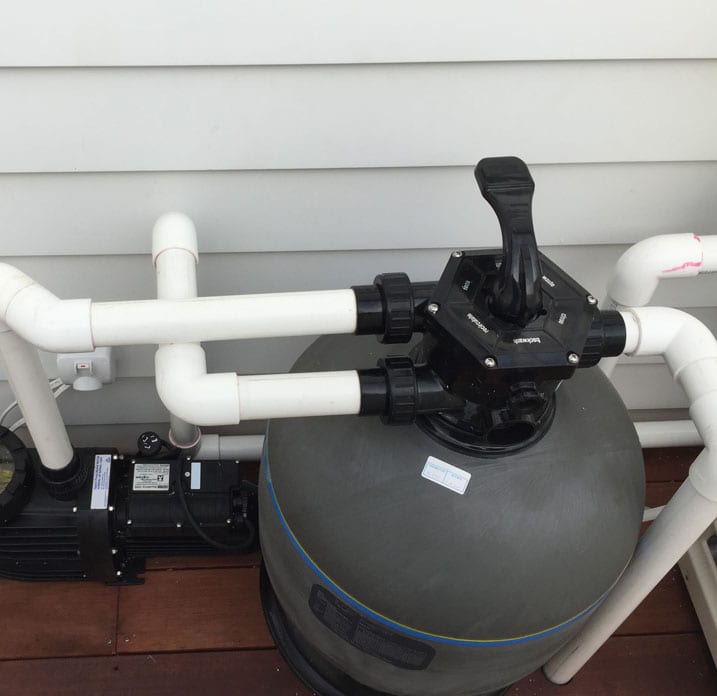 Pool Pumps, Filters, and Heaters
We supply, install, service and repair most major brands of:
Swimming pool and spa pumps – including the latest energy saving pumps
Swimming pool and spa filters – media filters including sand filters, glass filters, cartridge filters and DE filters. We supply and install all filter media including diatomaceous earth and replacement filter cartridges, sand, glass beads and Zeolite, and all pool filter equipment, such as hoses etc.
Swimming pool and spa heaters – including hot water heat pumps, solar pool heaters and gas pool heaters, as well as heating supplies and accessories such as pool covers and rollers
And, we supply and install the latest swimming pool automation systems so you can control all of your pool equipment from a smart device or phone without even leaving your chair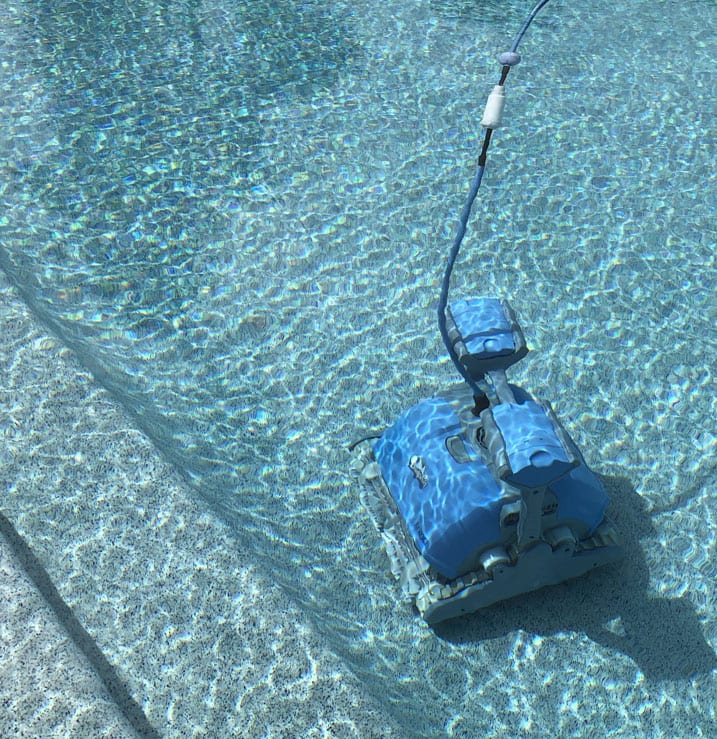 Pool Cleaning Equipment and Chemicals
Pool cleaning can take a lot of time out of your weekend. We can supply and install pool cleaning equipment that is efficient, reliable and fits your budget. Our complete range of pool cleaning equipment and chemicals includes:
Automatic pool cleaners – robotic pool cleaners, pool suction cleaners to clean your swimming pool's floor and walls
Pool cleaning equipment – pool skimmers and vacuums
Pool chlorinators and chemical dosing units to ensure your pool is sanitised and safe to swim in
Swimming pool chemicals – we supply all types of swimming and spa pool chemicals including pool clarifiers and algaecides – everything you need to keep your swimming pool water sparkling and clean
Swimming pool automation systems so you can control your pool without even leaving your chair
And, we have a full range of filters and skimmer and pump or leaf and debris baskets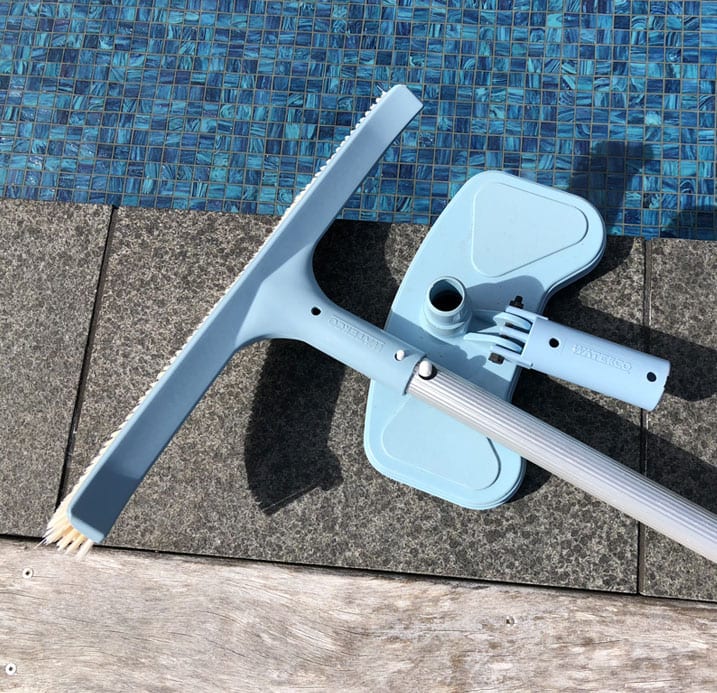 Pool Accessories and Features
The Pool Man supplies and installs a large range of pool accessories and pool features so your pool not only provides hours of leisure, it looks great as well. Our swimming and spa pool accessory range includes:
Pool scoops, telescopic poles, brushes, vacuum hoses and hand-held cleaning equipment,
Pipes, fittings, and swimming pool plumbing accessories and parts
Skimmer debris baskets, and skimmer boxes and lids
Swimming and spa pool covers and cover rollers
Robotic cleaners
Our swimming and spa pool features can transform your pool into the highlight of your garden; features include:
Pool lighting, including multi-coloured LED lighting
Water falls
Fountains